Stardust Oil Diffuser & Humidifier
THE ORIGINAL STARDUST DIFFUSER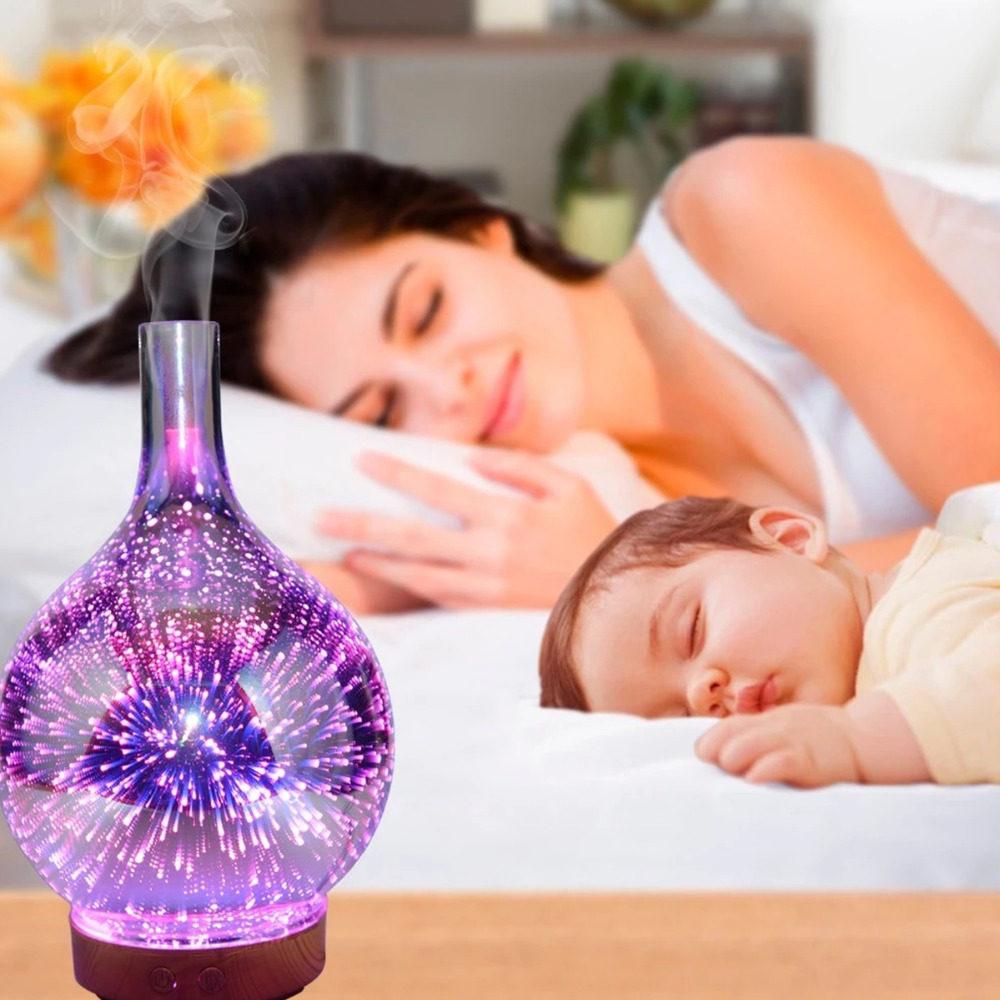 Brighten Up Your Room and Sooth Your Sinuses With Our Stunning Stardust Essential Oil Diffuser 
Besides its aromatherapy, this essential oil diffuser also functions as air purifier and humidifier. Use it to improve your home's air quality, cover the smell of pets or smoking, and protect you family from excessively dry air, microorganisms, allergens, dust, and more!
Using essential oils in a diffuser is an enjoyable and effective way to experience aromatherapy in your home. Through air diffusion, a few drops of essential oil can deliver therapeutic aromatherapy throughout one or more rooms while clearing the air and creating a pleasantly fragrant environment.
There are many different types of diffusers to choose from, from lamp rings to candle burners to water vapor diffusion. Since heat can cause essential oils to evaporate and degrade quickly, cold air diffusion is typically preferred over heat diffusion to obtain full therapeutic effects. Single essential oils can be chosen for a desired effect, or several oils can be used in the diffuser together to create a custom aroma with multiple therapeutic benefits.
Still looking to beautify your space and create a therapeutic environment with essential oils at the same time?
Soothing & Calming
If restful sleep is the goal, try diffusing relaxing lavender, Roman chamomile, spikenard, neroli, mandarin or sweet marjoram in the bedroom for 15 minutes before bedtime. Some diffusers are equipped with automatic settings that can turn off the diffuser after 20 minutes or can deliver short bursts of diffusion at intervals throughout the night.


During times of colds and flu, try diffusing Oils like thyme, eucalyptus, rosemary, manuka or ravintsara. Cinnamon and clove are excellent for prevention, and smell lovely with a bit of orange added. Lemongrass, tea tree, eucalyptus, oregano and juniper are specific for air purification, and can also help to clear the air of the smell of mildew.
Clarity & Uplifiting
Mental clarity is supported by peppermint, basil, lemon or rosemary. These are great choices to diffuse while studying or working on a project.
For uplifting mood enhancement, clary sage paired with any citrus can work wonders. For stress relief, add geranium and lavender. To promote some romance, try jasmine, ylang ylang, rose, sandalwood or patchouli. Don't worry -- nervousness can be soothed with neroli, frankincense, petitgrain, chamomile or melissa.


A special holiday ambiance can be created by diffusing pine, spruce or fir with a bit of spice like nutmeg and cinnamon. Peppermint and spearmint create a refreshing aroma while frankincense and orange promote relaxing contemplation.
No matter what the desired effect may be, and with minimal effort, essential oil diffusion has endless possibilities for supporting health and wellbeing.
10 Benefits Of Startdust Diffuser
#1. Promotes Good Sleep
Diffused essential oil has relaxing properties that create a restful and uninterrupted sleep. The mist produces a long-lasting effect that induces sleep through the night. Essential oils like lavender and bergamot are abundant in linalool and linalyl acetate – compounds that are proven to have relaxing properties.
Recommended Oils:
Bergamot
Chamomile
Lavender
Mandarin
Sandalwood
Spikenard
Sweet marjoram
#2. Relieves Stress
Just as a diffuser elevates mood, many use it to reduce anxiety and promote peace of the body and mind. It creates a calming effect in your home that is great for when you're feeling burned out or depressed.  It also sets a positive atmosphere and inspires high spirits whenever you need them most.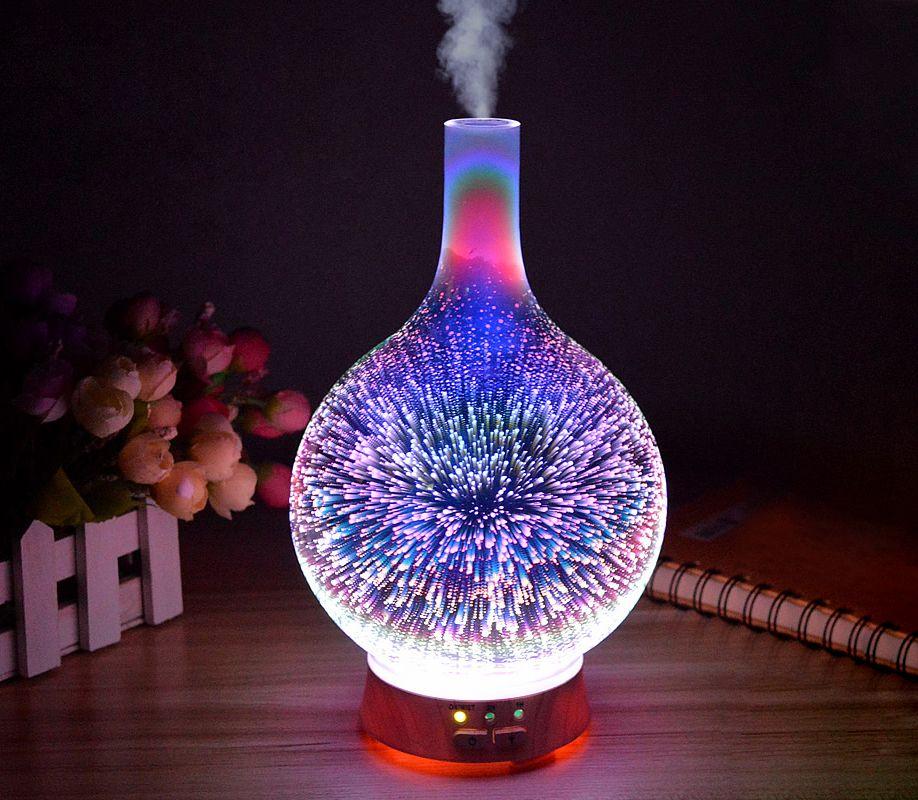 #3. Boosts Immune System
A lot of essential oils have antibacterial and antiviral effects all which protect your immune system once inhaled. By diffusing the oils into the air, airborne germs are warded off before you become ill. It is a great way to keep cold, flu and other illnesses at bay.
#4. Curbs Appetite
Oil diffusers can help stimulate the senses in a way that works to curb appetite. Inhaling certain oils can assist weight loss naturally by inducing a satiety response within the body. It can also aid in detoxing your body and managing your stress levels which could all result in overeating.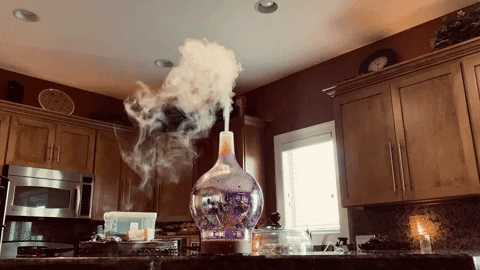 #5. Repels Insect

Oil diffusers can be used as a safe and effective mosquito repellents because the aroma of the essential oils can be fatal to many bugs. In fact, an experiment reveals that a diffused oil mixture of clove and lemongrass repelled Aedes aegypti, a type of Zika-carrying mosquito, at a rate of 100 percent.
#6. Creates a Healthy Environment
Diffusing the right oils can create an antimicrobial and antibacterial environment that eradicates airborne bacteria in your home. Some diffusers also double as humidifiers, keeping your airways moist and healthy, making you less susceptible to microbes.
#7. Keeps the Environment Cool
While diffusers create a healthy environment, diffusing minty essential oils in the room also makes your home cool and fresh.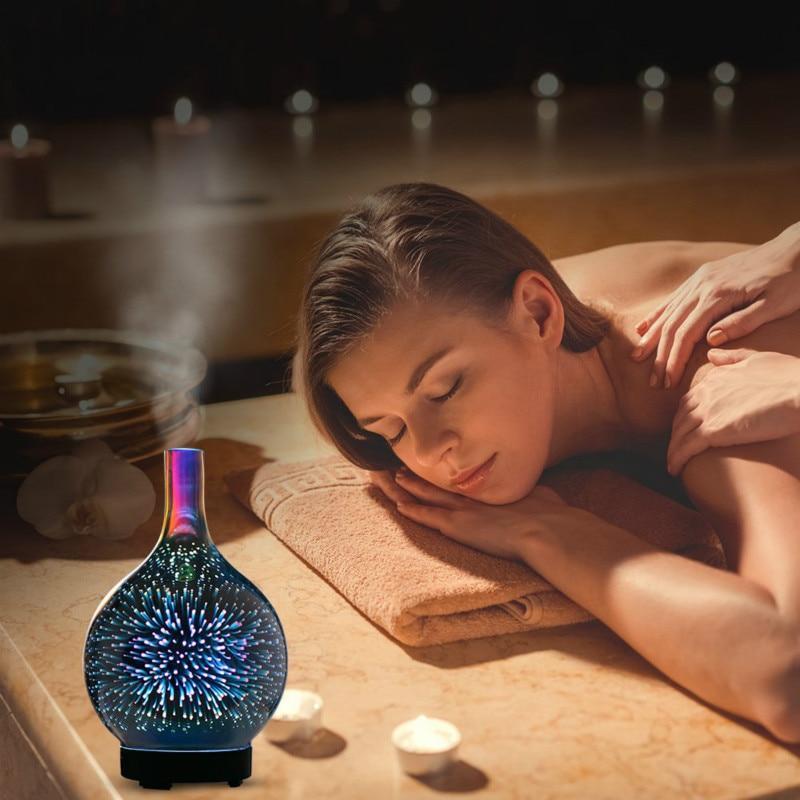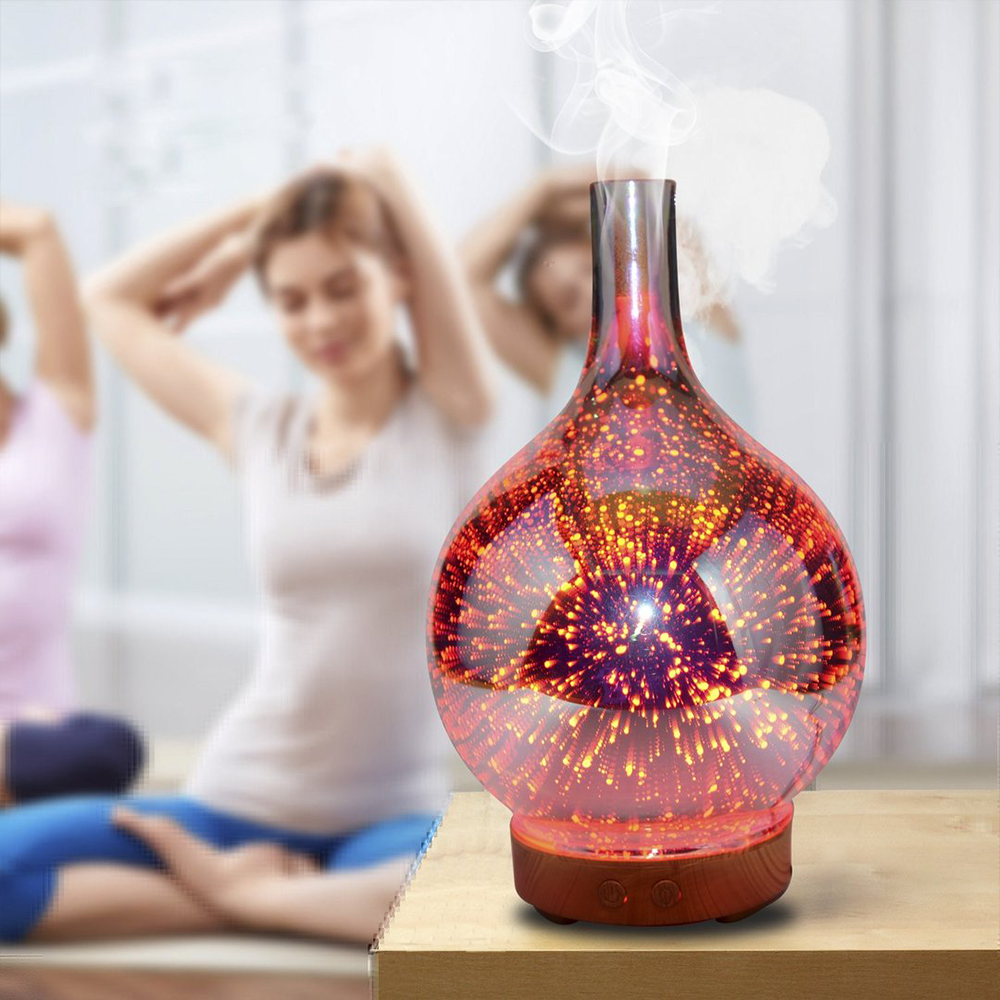 #8. Improves Respiratory Health
Inhaling essential oils are proven to be beneficial for your respiratory health. It opens up your bronchial passages and eliminates the presence of bacteria in your lungs. It helps combat breathing difficulties by reducing inflammation and congestion in clogged airways.
#9. Increases Energy
Essential oils can help you feel more fresh, energetic and productive. It reduces fatigue while at the same time boosts your energy levels.
#10. Enhances Cognitive Function
Using essential oils in a diffuser is an effective way to improve memory, cognitive function, and focus. Many essential oils create a soothing effect when you're stressed, levelling out your mood which helps you to focus better. There are also several oils that are known for balancing the body's hormones. All these can eventually help heal the underlying causes responsible for hampering cognitive function.
What Our Customers Say About Our Diffuser!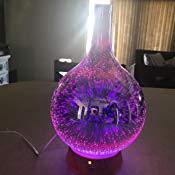 I cannot say enough how much I love this diffuser!! I love essential oils and I love my diffusers. We have them in every room in our house and I probably own at least 12. This one is a show stopper and I get compliments every time someone sees it. If you are in the market for a new one, this is the one! It is so beautiful when its on! A few friends have purchased it after seeing mine in action too! For those that are not sure how to clean hard water build up from their diffuser, you simply fill it to the fill line with white vinegar and let it sit overnight. Rinse out in the morning and it will be good as new. Your mist will be back to full power when the build up is gone. Do not run the diffuser with the vinegar in there though, it is just for soaking. I live in Arizona and have hard water so I clean ours once a month.

Dana & Danny - Atlanta Georgia
Let me start off by saying the customer service for this company is one of the best. I am a repeat customer and I feel like I gained a friend now. The communication from them was exceptional, the same way I felt about the diffuser. They ship it the same day you place the order, or the next very day at the latest.

To come home from work with not only the smell of relaxation, but with the light show it displays as well is very soothing. If you are in the search for a diffuser that will work wonders for your attitude and well being then you have found it here.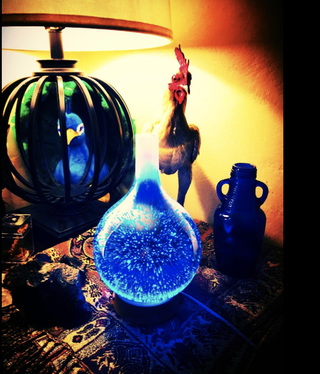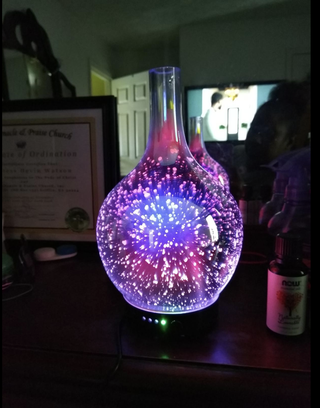 This is a great product. The diffuser is my office and is used for professional aromatherapy treatments. It runs daily for 10 hours and have NEVER had any difficulties. My patients LOVE this diffuser not only does it add ambiance it also provides medicinal aromatherapy, part of my treatment. The diffuser is really a nice quality item, worth the price. The seller has awesome customer service. This diffuser runs like a champ.

Dr. Kushapali - Houston, Texas
:|zpendofcontent|: