All-In-One Contact Lenses Kit
EASILY CLEAN, INSERT AND REMOVE YOUR CONTACT LENSES WITH THE ALL IN ONE CONTACT LENSES KIT!
Contact lenses can be difficult to clean and handle even for the most experienced of contact lens wearers. Here is the ultimate all in one tool to clean, handle and protect your lenses. This tool is the first innovative and complete product in the world to handle soft contact lenses. It is developed with the cooperation of the medical institution that focuses on a higher level of cleanliness and safety for all contact lens wearers!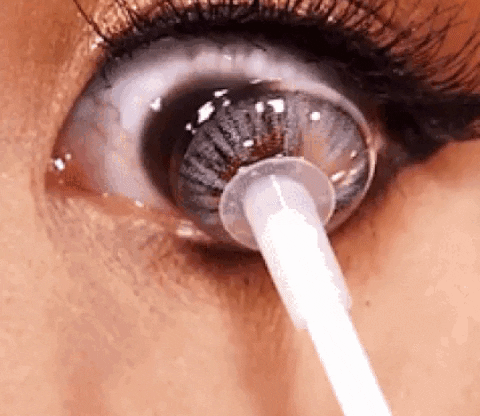 FEATURES:
✔️ All in one tool: clean, handle and protect your lenses.
✔️ Made from safe medical silicone with a simple design for more comfort when inserting and removing soft contact lenses without using fingers.
✔️ Portable and compact, easy to hold in a purse.
✔️ Fast and easy to use.
SPECIFICATIONS:
Material:Plastic
Accessories: Tweezers + rod connection + lens holder
PACKAGE INCLUDES:
1 x All-In-One Contact Lenses Kit
FREE WORLDWIDE SHIPPING!
Please allow 7-10 Days for delivery to the United States, Canada, United Kingdom, Australia, New Zealand and all European Union Countries.
Please allow up to 2-3 weeks for delivery to the rest of the world.