Are you stuck with a clogged and messy sink after a grooming session? This innovative Beard Trimmer Apron makes a pouch-like form that is deep and wide to catch all your beard and mustache trimmings without making a mess all over your bathroom. Clean-up is now easy with one trip to the trash can to conveniently dump all your trimmings!
FEATURES:
✔️ TIME SAVING - Catches your Beard, Mustache, Sideburns, Goatee and hair trimmings to allow an easy disposal. No Mess, No Clogged Drains, NO MORE CLEANING. Never again worry about making your girlfriend angry!
✔️ EASY TO USE - It comes with suction cups that lock into place, making them ideal beard catchers bib for shaving mirrors. Begin with your normal grooming regimen. Once complete lower over the trash can and gently shake. Will not Adsorption hair and water, will not produce static electricity.
✔️ INCLUDES TRAVEL POUCH - Each beard Shaving bib includes its own travel pouch, allowing you to take it with you on business trips, getaways and family vacations in order to keep things tidy in the bathroom of your hotel room or rental.
✔️ QUALITY MATERIALS - Made out of 100% nylon, our beard catcher for men is incredibly strong and exceptionally durable. Silicone hooks provide high grip with a mirror!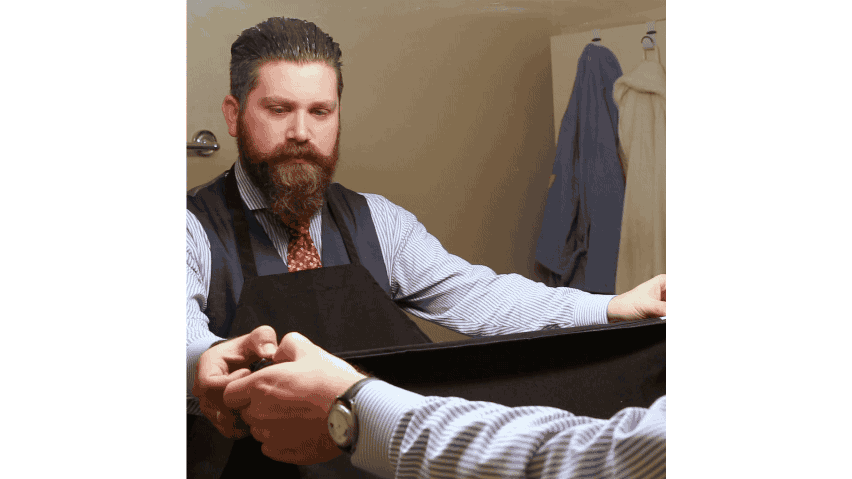 SPECIFICATIONS:
Weight: 50g

Material: Polyester

 

Upper width: 50cm

Lower  width: 77cm

Total length : 120cm
PACKAGE INCLUDES:
FREE WORLDWIDE SHIPPING!
Please allow 7-10 Days for delivery to the United States, Canada, United Kingdom, Australia, New Zealand and all European Union Countries.
Please allow up to 2-3 weeks for delivery to the rest of the world.