Pipe Inner Cleaning Brush
This flexible brush allows you to clean your dryer vent easily!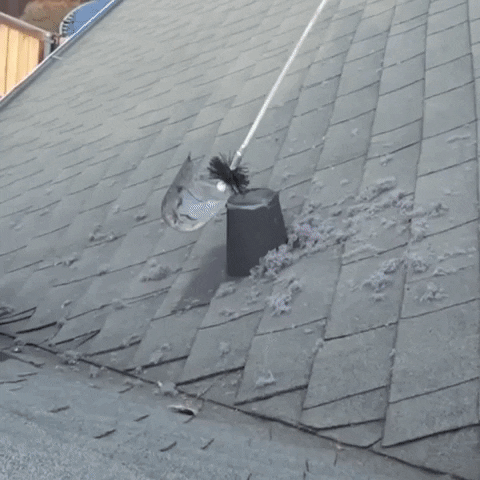 Maintaining your dryer vent is important to reduce drying time, improve dryer performance and reduce the risk of fire caused by lint that builds up over time in the closed dryer transition duct and vent hood! The Pipe Inner Cleaning Brush has 6 flexible poles that allow you to attach to any power drill and perform the cleaning effortlessly!
FEATURES:
✔️ Includes a high-quality synthetic brush head and 6 durable rods that extend up to 12 feet.
✔️ This efficient dryer vent brush can be used with or without a power drill and will help you achieve professional results.
✔️ Removing lint buildup from your dryer duct helps reduce drying time and improve dryer performance while extending the life of your dryer.
✔️ Easy to use with simple instructions, this dryer vent cleaning kit delivers superior results and will help you prevent costly repairs.
✔️ Lint buildup can be dangerous and can potentially cause a fire, remove lint from your dryer periodically to prevent dryer fires.
✔️ Clean the lint filter before or after every load can avoid unnecessary danger.
SPECIFICATIONS:
Material: Nylon
1pcs connecting rod length: 61cm/2 Feet (6pcs=12 Feet)
Brush diameter: 10cm/3.9"
Scope of application: Domestic industrial chimney boiler dryer and other pipeline cleaning work
PACKAGE INCLUDES:
FREE WORLDWIDE SHIPPING!
Please allow 7-10 Days for delivery to the United States, Canada, United Kingdom, Australia, New Zealand and all European Union Countries.
Please allow up to 2-3 weeks for delivery to the rest of the world.